You can easily embed LucidChart network diagrams within your documentation. These can be added to the custom asset cards via Embed fields within the asset layout.
iFrames could also be added to any fields that utilize our WYSIWYG editor; which includes client/company Quick-Note sections on their Overview page, KB articles, and processes.
Prerequisites
LucidChart account
You have already created relevant Asset Layouts to hold these diagrams.
Guides
Setting Up
Login to your LucidChart account and access the document you want to embed.
Go to the top right corner of your document and click Share.

In the modal window that appears, click on Advanced.
Click on Embed, then copy the HTML and click Activate Embed Code: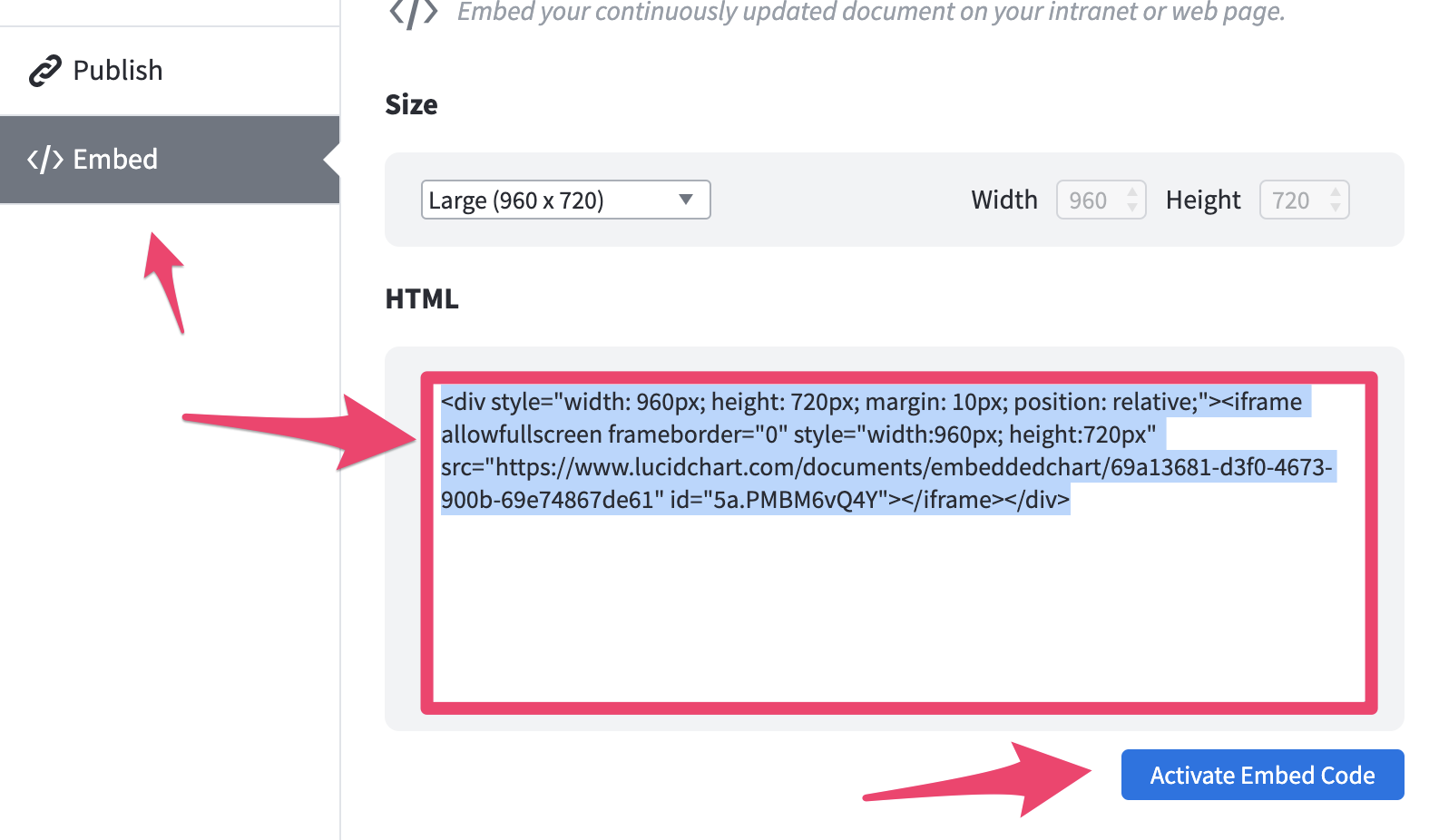 In Hudu, create a field in the Asset Layout with the type of Embed: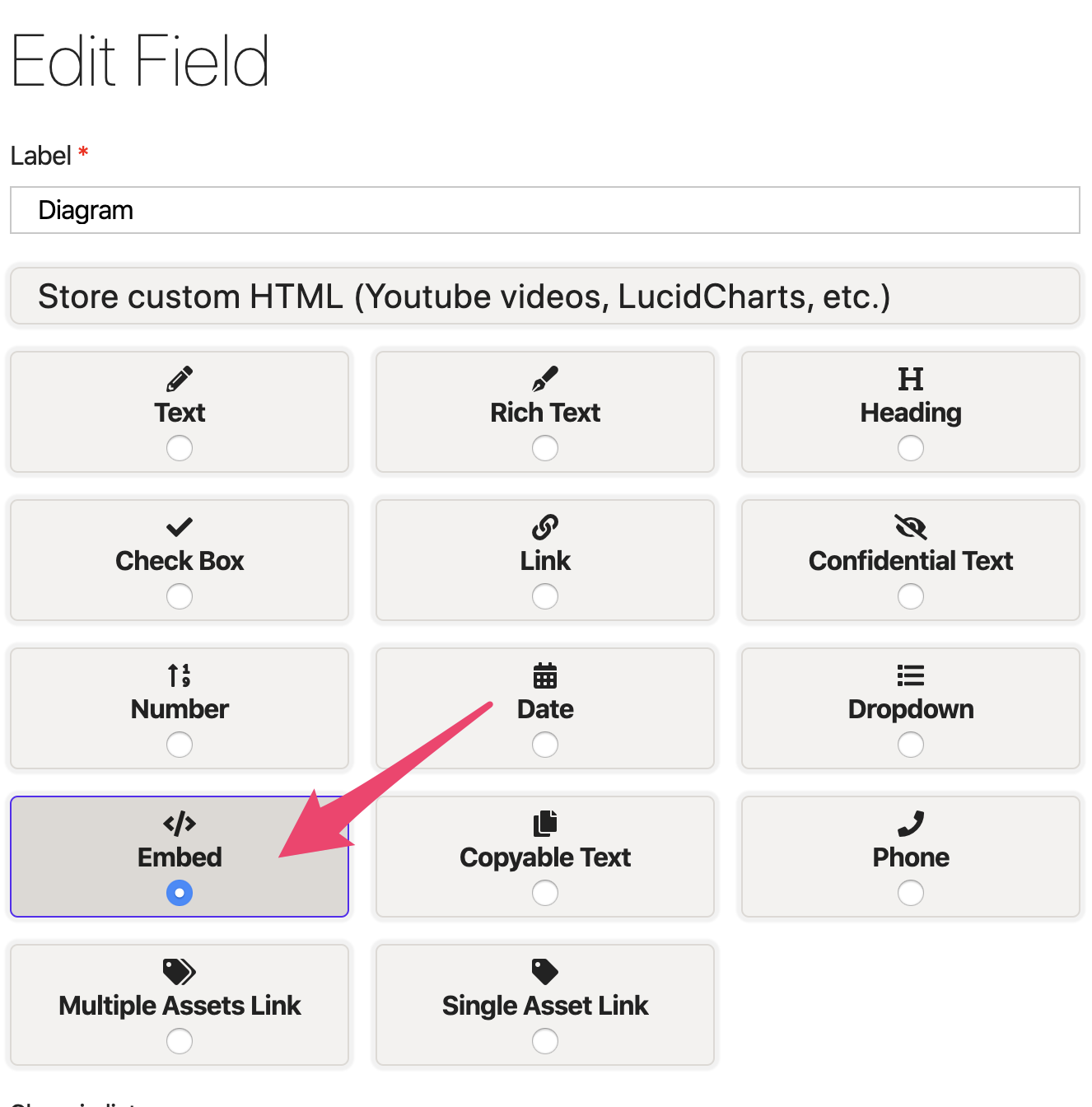 Save the Asset Layout Field.
Using
Technicians can now go to the Network, and embed the LucidChart network diagram: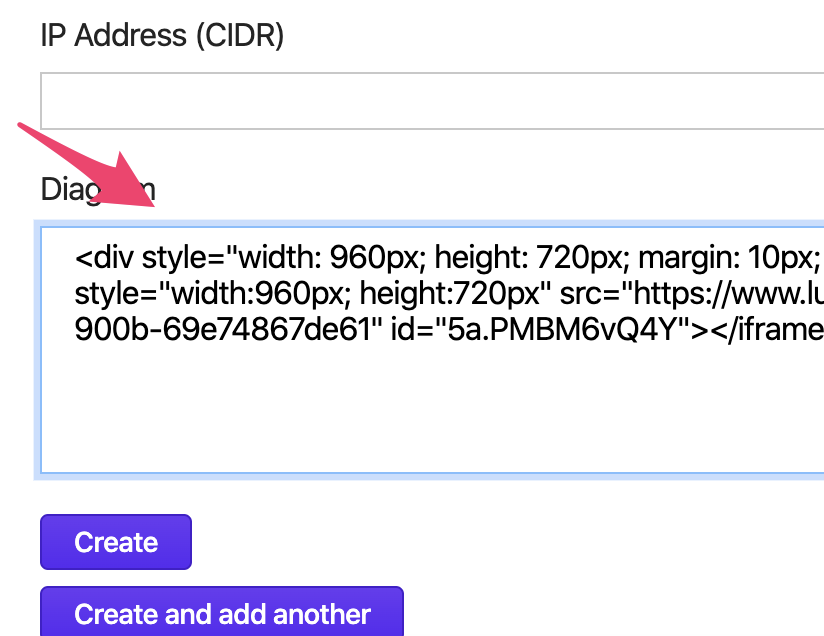 You can now view the diagram directly in your documentation: