Many times, a single client's IT infrastructure may span across multiple locations, properties, or divisions. Hudu has two main ways of managing multiple client locations; depending on how you originally chose to structure your documentation (Hudu admin >>
General
).
In this article, we'll talk about these two main ways; which would be:
Parent/child relationships.
Utilizing Asset Layouts.
Guides
Parent/Child Relationships
Upon creation of a "
space
", one selection you can designate would be Parent company/space (the term will follow how you chose to structure your documentation). By designating a parent space, you are essentially linking the two companies together; therefore providing easy links between two (or more) of your Hudu spaces.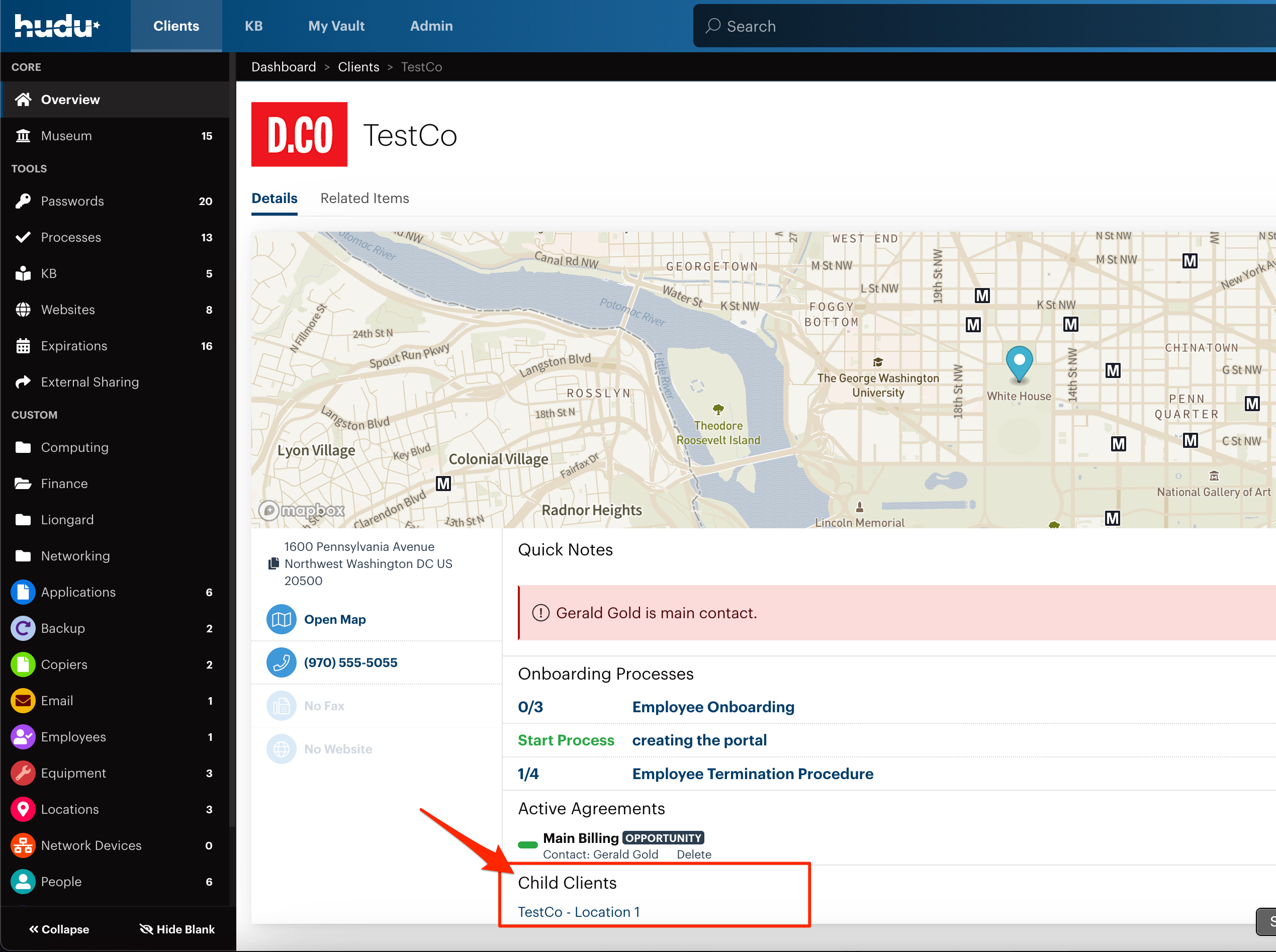 How to use
Navigate to the client space that you'd like to associate a parent with, or to the client/company page to create a new space.
Click the Edit button (if editing an existing space); OR ((+ New client)).
In the Parent Client field, search for the parent client you would like to associate it with.
Click the Save button.
Use Cases & Additional Info
This method is best when the data between clients is very loosely associated.

For example, if you have a client that is a franchise where most of the data between locations (computers, people, networks) are completely separate and unique.

Companies/clients related via the parent/child relationship will have completely separate interfaces (spaces) within Hudu for keeping their information separate.
Parent/child company spaces will have separate external sharing portals, and end-users for each will need to be configured to access their respective allowed space.
Using Asset Layouts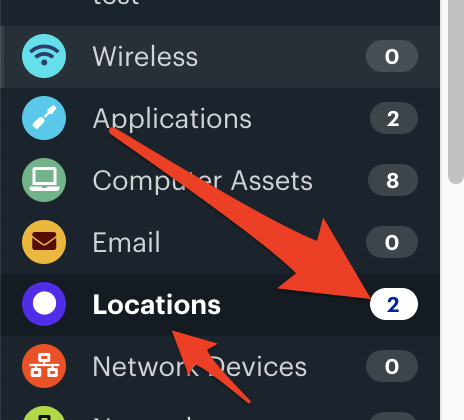 How to use
Navigate to the Hudu admin area >> Asset Layouts.
Create a new asset layout called Locations or Sites (or really, whatever makes the most sense for your needs).
Add fields for information such as Address, Primary Contact, Site Description, etc.
Optionally, turn off passwords and files in the Edit Asset Layout option if you'd like to disable these items for this asset layout.
Within each company, navigate to the newly created Locations asset layout.
Create a few location assets with names and addresses like:

Primary Location
Secondary Location
Elizabeth St. Branch
Location #4
etc.

Now, when other assets are added, they can be related to the correct location.
By navigating back to the location's asset layout at any point; you can view all of that particular location's related assets.
Use Cases & Additional Info
This method is best when the data between clients is very tightly associated.

For example, if you have a client with multiple locations that share much of the same information; such as computers, people, networks, devices, etc.

By organizing multiple locations/sites this way; each location's information will remain inside of a single space. This means that, if using the external share portal features, all information would be shared to a single external share portal.